2022 SLUGGERS TRYOUTS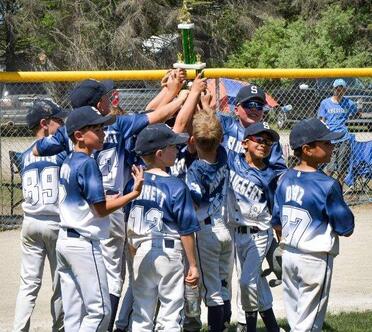 Interested in playing Sluggers travel baseball for the 2022 season? Tryout dates for the 2022 Sluggers Team Tryouts are now set! Sluggers is looking for great players on and off the field to join our Sluggers family! We pride ourselves in not only learning the game of baseball but developing our youth into contributing members of our local community.

Tryouts for our teams will range from 8U-18U and will also feature 15U, 16U & 18U Select teams that will focus on collegiate development and recruiting. Please see the details below and simply register by filling out the 2022 player tryout form.

For more details about Sluggers Sports Academy, please visit our 'Sluggers Info' tab to learn more.
---
2022 Sluggers Tryout Information

Dates: Monday, July 26th (11U-12U)
Tuesday, July 27th (8U-10U)
Wednesday, July 28th (15U-18U)
Thursday, July 29th (13U-14U)

Times: 5:00-5:30pm - Pitchers/Catchers Check In
5:30-6:30pm - Pitchers/Catchers Workout
6:00-6:30pm- Position Players Check In
6:30-8:30pm- Position Players Workout


Location: KBL Fields (8U-12U)
1253 52nd St SE
Kentwood, MI 49508

TBD (13U-14U)
East Kentwood High School (Varsity Field)
6230 Kalamazoo Ave. SE
Kentwood, MI 49508

Calvin University Baseball Field (15U-18U)
3201 Burton SE
Grand Rapids, MI 495463201 Burton SE
Grand Rapids, MI 495463201 Burton SE
Grand Rapids, MI 49546




2022 TRYOUT REGISTRATION FORM
Please register below for 2022 tryouts. Feel free to email us with any questions.
​Thank you,
-Sluggers Staff